Its said that snowmobiling is relaxing and good for the mind. It can be lots of fun when you find the right trail and have the right skidoo. When considering having a fun time, consider the following safety tips also.
There are several snowmobile associations available depending on which province you live in. Often regulations vary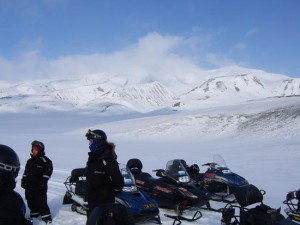 depending on public or private land. You can find details on all regulations here.  When in doubt check with law enforcement agencies or local clubs in the area to make sure your ride results in legal and hassle-free snowmobiling. If you know the laws and respect the right's of others, then you'll enjoy.
Some smart tips to live by:
Protect our natural environment
Practice Zero Tolerance with respect to impaired driving.
Become familiar with the snowmobile you ride with  proper snowmobile education and training.
Obey all laws and rules governing our recreation
Operate at safe and reasonable speeds.
Stay only marked trails,  roads or areas where snowmobiling is permitted.
Avoid travel on unfamiliar frozen bodies of water.
I will help those in distress;
Keep your snowmobile properly maintained.
Listen to the weather forecast before to check ice and weather conditions before riding.
Always wear a helmet, proper clothing , be prepared and stay in control.
Never riding alone letting someone know where you are going and when you plan to return.
Respect the rights of others including property owners and other outdoor enthusiasts
Carrying emergency supplies and learning survival skills.
Sa dit que la motoneige est relaxant et bon pour l'esprit. 
Il peut être beaucoup de plaisir lorsque vous trouvez la bonne piste et avez la bonne motoneige. 
Lorsqu'on envisage un amusant du temps, de prendre en considération également les conseils de sécurité suivants.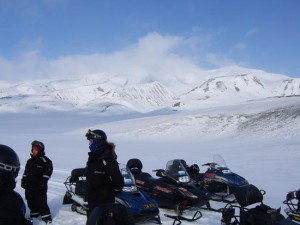 Il existe plusieurs motoneige associations disponibles selon la province où vous habitez. 
Souvent les règlements varient
sur les terres publiques ou privées. 
Vous pouvez trouver des détails sur tous les règlements ici.
Lorsqu'en doute vérifier avec les organismes d'application de la loi ou les clubs locaux dans la région pour s'assurer les résultats de votre balade en motoneige juridique et sans tracas. 
Si vous connaissez les lois et respectez le droit des autres, vous pourrez profiter.
Quelques conseils intelligents pour vivre par :
Protéger notre environnement naturel
Pratique de la tolérance zéro de conduite avec facultés affaiblies.
Se familiariser avec la motoneige que vous monter avec bonne motoneige et la formation.
Obéir à toutes les lois et règles qui régissent nos loisirs
Fonctionner à une vitesse raisonnable et sécuritaire.
Séjour marqué seulement pistes, les routes ou les zones où la motoneige est permise.
Éviter de se déplacer sur des corps gelés peu familiers de l'eau.
J'aiderai ceux en détresse ;
Gardez votre motoneige bien entretenu.
Écoutez les prévisions météorologiques avant pour vérifier les conditions météorologiques et de glace avant de la circonscription.
Toujours porter un casque, vêtements approprié, être préparé et rester en contrôle.
D'équitation jamais laisser quelqu'un sait où vous allez et quand vous prévoyez retourner seul.
Respecter les droits d'autrui, y compris les propriétaires et autres amateurs de plein air
Transportant des fournitures d'urgence et de l'apprentissage des techniques de survie.