Purchasing a car is an expensive proposition whether you are in Cape Breton or Halifax Nova Scotia. Many of us eventually contemplate the signs statingused cars for sale. Although there are simularities between buying new and used cars, there are also major differences. Here are some tips to consider when wondering how to buy a used car. 
Used cars for sale
There are lots to consider when buying a used car. We all hear of the scams revolving around this world. We also see the unforgiving stickers of "Sold As Is". For some people this can be quite a scary proposition when considering a car purchase is the second biggest purchase in many of our lives.
The number one reason to buy a used car is the used car price. Most of us cannot afford the car in the ad. However, for a few thousand dollars less, you can often get last years model or a similar setup. Buying a car is often an emotional process. This is probably because you will be using this car for years. Often, making a small sacrifice on budget to get what you want is a concession many make.
Another reason people often buy used is the depreciation. The second a car roles off of the car lot, it looses up to 15-20% of its value.  It then continues to loose value at a various rates depending on the vehicle. This is incentive enough for many people to never buy new. What else in our lives do we accept such depreciation from? Most machines and electronics today depreciate, However, many opt to avoid the initial and largest depreciating hit on cars.
Things to look for
With the positives, also comes some negatives. When buying use, many people opt to go as cheap as possible. Maybe the logic there is that its used so why bother spending money on it. Well the fact is, you don't need to buy the most expensive car, but like anything, you get what you pay for.
Looking at two very similar cars, the reason why one is cheaper than the other, often resides in the status of the vehicle. A car higher in miles, or in need of repair, will have a lower cost. Also be sure to notice the status of the title. A car can sit on the lot and be sold to you although it was once completely totaled.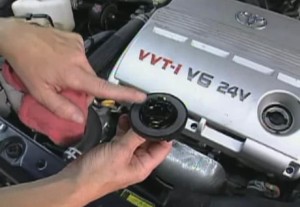 Warranty levels are usually lower or expired on a used car. Consider the reviews of other owners of that brand and year to estimate future maintenance levels. Ultimately, you should check the car for some tell tale signs of issues before buying it. These include the following:
Start the car up, listen for noises
Look for warning or check engine lights
Avoid black or thick exhaust smoke
Check for the spare tire, jack and other tools
Have the car inspected
Check for even tire wear and similar tires around
Check the oil, make sure it is clean and full (especially look at the cap for chunky or white oil)
Used car dealers
You can get used cars from the owners. However, many people prefer the setup of a dealership. More importantly, compared to a person to person transfer, a dealer can often offer added incentives like used car loans and trade ins.
Here in Canada compared to many places in the world, we have inspections. This can be a major help in reducing the maintenance related losses in buying used. Since most dealerships cannot simply pack up and leave, its likely that a recent inspection done by the dealership, proves the car is road worthy. Lets not forget that inspections are mandatory and falsifying them is a legal issue.
Here are some local dealers to consider:
Octane Auto – 42 Starrs Road Yarmouth (902) 742-6401
Goudey Auto Sales – 113 Starrs Rd Yarmouth (902) 742-2469
ScotiaShare – 981 Park Street Kentville (902) 679-4050

Vantage Motore – 16 Meadow Drive Truro (902) 895-5383
Used car website
One way to find used vehicles is to search online for used car listings. Many people use listing websites, to quickly announce the availability of their vehicle. This has made it a very popular activity to search and purchase vehicles online. Here are Maritime Transit, we offer community members the ability to list their used cars for free.
If you are looking for used cars, consider checking out our listings page. You can search any location in the Maritimes then filter by, price, dates, and categories. Each listing has details including, a location, title, and description. Find used cars in your local maritime town here on Maritime Transit
If you are trying to sell your car, here at Maritime Transit, we offer free listings. Consider listing your vehicle under one of our various categories. With the ability to control the description, category, tags and even an image, you have the control to get your vehicle infront of the community.
Summary on Used Cards
Buying used can be a fun and rewarding process. Remember to stay away from cheap used cars, to reduce maintenance and other issues. Ultimately, buying used can be a great way to reduce costs and get exactly what you want.Achat d'une voiture est une proposition coûteuse. Bon nombre d'entre nous envisagent éventuellement les signes indiquant la voiture d'occasion à vendre. Bien qu'il y a simularities entre l'achat de véhicules neufs et d'occasion, il y a également des différences importantes. Voici quelques conseils à prendre en considération lorsque vous vous demandez comment acheter une voiture d'occasion.
Voiture d'occasion à vendre
Il y a beaucoup de choses à considérer lorsque vous achetez une voiture d'occasion.
Nous avons tous entendu les escroqueries tournant autour de ce monde.
Nous voyons aussi les autocollants impitoyables des « Vendu tel quel ».
Pour certaines personnes, cela peut être tout à fait une proposition effrayante lorsque compte tenu d'un achat de voiture est le deuxième plus gros achat dans bon nombre de nos vies.
La principale raison d'acheter une voiture d'occasion est le prix d'une voiture d'occasion.
La plupart d'entre nous ne peut se permettre de la voiture dans la publicité.
Cependant, pour quelques milliers de dollars moins, vous pouvez souvent obtenir dernier modèle ou une installation similaire.
Achat d'une voiture est souvent un processus émotionnel.
C'est probablement parce que vous allez utiliser cette voiture des années.
Souvent, faire un petit sacrifice sur le budget pour obtenir ce que vous voulez est une concession que beaucoup faire.
Une autre raison de gens achètent souvent utilisée est l'amortissement.
Le second, une voiture de rôles hors du lot voiture, il perd jusqu'à 15-20 % de sa valeur.
Il continue ensuite à valeur lâche à un taux différents selon le véhicule.
Il s'agit d'incitation suffisamment pour beaucoup de gens jamais acheter de nouveaux.
Quoi d'autre dans notre vie nous acceptez telle dépréciation de ?
La plupart des machines et des appareils électroniques aujourd'hui déprécier, cependant, beaucoup optent pour éviter la première et la plus grande déprécie frappé sur les voitures.
Choses à rechercher
Avec les éléments positifs, vient aussi des négatifs.
Lors de l'achat d'utilisation, beaucoup de gens choisissent d'aller aussi bon marché que possible.
La logique il est peut-être que son utilisé alors pourquoi s'embêter dépenser de l'argent sur elle.
Bien fait, pas besoin d'acheter la voiture plus cher, mais comme quoi que ce soit, vous obtenez ce que vous payez pour.
Deux voitures très semblables, la raison pourquoi l'un est moins cher que l'autre, en regardant souvent réside dans l'État du véhicule.
Une voiture plus élevée en milles, ou ayant besoin de réparation, auront un coût moindre.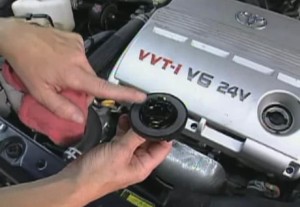 Niveaux de garantie sont généralement inférieurs ou expiré sur un véhicule d'occasion.
Examiner les critiques des autres propriétaires de cette marque et année pour estimer les niveaux de l'entretien futur.
En fin de compte, vous devez vérifier la voiture pour certains disent signes conte de questions avant de l'acheter.
Ces sont les suivants :
Démarrer la voiture à écouter pour des bruits
Rechercher avertissement ou vérifier des lumières de moteur
Éviter le noir ou d'une épaisseur d'échappement de fumée
Vérifier le pneu de secours, jack et autres outils
Avoir la voiture inspectée
Vérifiez encore l'usure des pneus et pneus similaires autour de
Vérifier l'huile, assurez-vous que c'est propre et complet (surtout regarder le plafond pour huile chunky ou blanc)
Concessionnaires de voitures d'occasion
Vous pouvez obtenir des voitures utilisées par les propriétaires.
Cependant, beaucoup de gens préfère le programme d'installation d'un concessionnaire.
Plus important encore, par rapport à un transfert de la personne à l'autre, un concessionnaire peut offrent souvent des incitations supplémentaires comme voitures des charges et le commerce des ins.
Nous avons ici au Canada par rapport à beaucoup d'endroits dans le monde, des inspections.
Cela peut être une aide importante dans la réduction de la maintenance des pertes en achetant utilisé.
Étant donné que la plupart des concessionnaires ne peut pas simplement pack up et laisser, sa probable qu'une inspection récente effectuée par le concessionnaire, prouve la voiture est en route digne.
Permet de n'oubliez ne pas que les inspections sont obligatoires et leur falsification est une question de droit.
Site de voitures d'occasion
Une façon de trouver utilisé véhicules est à rechercher en ligne des annonces de voitures d'occasion.
Beaucoup de gens utilise la liste des sites Web, d'annoncer rapidement la disponibilité de leur véhicule.
Cela a fait une activité très populaire pour rechercher et acheter des véhicules en ligne.
Voici le Transit Maritime, membres de la communauté, nous offrons la possibilité d'inscrire leurs voitures gratuitement.
Si vous cherchez des voitures, tenir compte de vérifier notre page inscriptions.
Vous pouvez rechercher n'importe quel endroit dans les Maritimes puis filtrer par prix, dates et catégories.
Chaque liste comporte des détails, y compris, un emplacement, le titre et la description.
Trouver une voiture d'occasion dans votre ville maritime locale ici sur le Transit Maritime
Si vous essayez de vendre votre voiture, ici au transport Maritime, nous offrons des listes libres.
Examiner votre véhicule dans l'une de nos différentes catégories de listage.
Avec la capacité de contrôler la description, catégorie, étiquettes et même une image, vous avez le contrôle pour obtenir votre véhicule devant la communauté.
Résumé sur les voitures
Achat utilisé peut être un plaisir et un processus enrichissante.
N'oubliez pas de rester loin de voitures bon marchées, afin de réduire l'entretien et autres questions.
En fin de compte, achat utilisé peut être un excellent moyen de réduire les coûts et d'obtenir exactement ce que vous voulez.