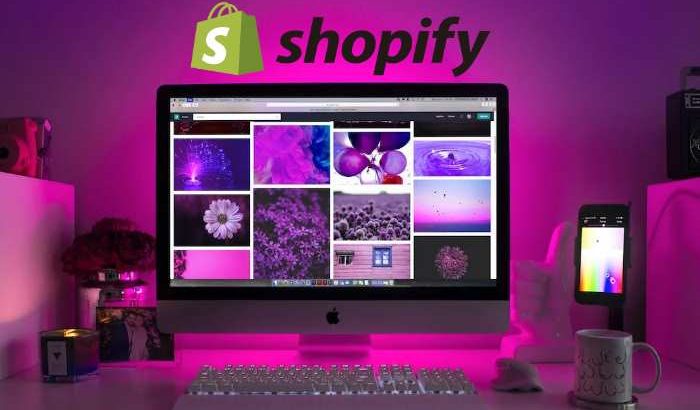 Your Shopify website theme must make an excellent first impression on your customers. According to a Stanford website credibility report, 75% of buyers judge an eCommerce website solely based on its appearance. The negative effects of ignoring this key aspect of your website could include an increased bounce rate and reduced conversions.
Online businesses constantly strive to produce spectacular designs with the goal of enhancing the user experience (UX) and increasing eCommerce conversions. This general e-commerce website concept extends to Shopify users. In Shopify, your theme forms the foundation of the website design. It includes a group of templates and HTML markup to display your web pages. Any changes to your website design comes from the manipulation of your website theme. 
Table Of Contents 
This post below will guide you through curating optimal Shopify themes for any eCommerce website to offer an engaging user experience.
What is Shopify? 
Shopify is a software-as-a-service (SaaS) eCommerce platform that may assist brand owners in rapidly and easily creating their online store. In fact, this is the major reason why you would consider Shopify over server hosted platforms like Woocommerce
As a cloud hosted cart, the platform provides eCommerce businesses with a simple setup process that requires little technical experience. Simply put, Shopify is easy for anyone, from amateurs to expert D2C brands. It appeals to those who would like to start quickly; however, note that this comes with a monthly fee.
Shopify works by centralizing your customers, product data, and operational tasks for one system that links to all sales channels smoothly. Once the foundations are set, Shopify makes exploring new product lines or sales channels fairly simple.
Sign up for the free Shopify trial to try it out yourself. If you utilize the Starter plan, Shopify costs $5 per month. Most first-time store owners, however, begin with the basic Shopify plan, which costs $29 per month. If you've been running your online business for a long time, you will need a more complex and advanced Shopify plan. You can get more details on the various features and plans on the Shopify price page.
Overall, Shopify is among the most popular and well-rated eCommerce platforms available on the market, well suited for a range of customer types, especially those who are not technical or interested in coordinating multiple different companies to create a website for them
YouTube Video Title: What is Shopify and How Does it Work [Shopify Explained]
What are website themes? 
As we mentioned earlier, your Shopify site theme is the basis for a site's overall design. It oversees the front-end design, responsible for developing the overall look and functioning. A website theme operates via HTML markup which includes CSS code that governs the design components, including backgrounds, page layouts, color palettes, etc. CSS Stylesheets are versatile since they can be used to transform the entire website or individual components by developers and designers. Ultimately, features are typically contained in themes which include a group of website templates
Shopify themes are ready-to-use design templates for eCommerce websites. There are currently 102 new and visually pleasing templates available on the Shopify theme shop, including 93 paid and 9 free Shopify themes, with prices ranging from $100 to $ 400.
What makes a good theme?
If you're selling via Shopify, you understand how vital for you to keep visitors on your website. A study suggests that people require 50 milliseconds to determine whether to abandon their store or stay. Yeah, those 0.05 seconds can save you from a total flop or make a massive sale.  
So, how do you keep your people engaged when they arrive at your website?
It's all about picking the suitable Shopify Theme that appeals to the right audiences and offers a seamless user experience for your consumers. A solid theme should address all of the following questions:
Is it simple for my target customers to locate my products?
Is my website design current, clean, and appealing?
Is it a hassle-free experience for the customers?
Premium VS Free themes 
Shopify is an online store creation tool for businesses of any size. Shopify provides both paid as well as free themes to make it easier for business owners.
Although many free themes may lack appearance and functionality, they can provide the perfect degree of customization to prepare themselves for some sales for businesses on a budget. In fact, a few of the top Shopify themes remain free.
Premium themes are really for businesses that require a bit more than the free themes. They frequently need to handle several areas with many duties or conduct beyond what a free theme can offer. Or, they might prefer a premium theme because it's less likely to be seen across hundreds of all other websites.
For more information on the decision-making process, consider the following articles
3 popular Shopify themes
Finding the ideal Shopify theme for business may seem like a massive job — and it is. You must develop themes, test those against the eCommerce technology stack, and set criteria throughout the process. It can quickly begin to appear overpowering.
Here at BeProThemes.com, we feature a searchable theme directory for several platforms including Shopify. To get you started on your jouruny, below we feature 3 popular Shopify themes to help you focus your efforts.
Dawn
This free theme is the most popular in the Shopify theme store. Dawn serves as a sleek and simple design. Hence, products take center stage with huge pictures, clean lines, and simplified typefaces to keep buyers focused on what is essential. The good thing is that Shopify releases updates regularly, so you never need to worry about compatibility. For more information, consider our in depth review of the Dawn Shopify theme in our directory. 
Ride
Ride is another freebie Shopify theme intended to display your brand and items beautifully. Shopify specifies that it's intended to celebrate the world of sports and we use it to showcase a sporting website in this ride Shopify theme review in our directory
It should be noted that Ride and the other Free Shopify Themes are considered debut themes. They are intended for new users and here in the BeProThemes.com directory, we call these types of solutions "starter themes"
Promotional banners, customer testimonials, homepage movies, product suggestions, and product filtering are typically included in Debut themes.
Kalles
Price: $89
Kalles is a theme that enables brands to create a robust online marketplace that offers their customers a pleasant and seamless purchasing experience. Kalles is designed for many eCommerce websites, with a contemporary style, minimalist touch, and several specific demos. Display products in an attractive manner and make it easy for customers to browse, select, and purchase.
Customising your Shopify theme
E-commerce sales are estimated to account for roughly 22% of retail market sales worldwide by 2024. 
To be successful online, you must be increasingly inventive while still being completely aware of what the competitors are doing. It would serve you best if you always were the clear choice for customers. 
Fortunately, your store can stand out with Shopify theme personalisation, and it's not difficult to do. 
After you've decided on a theme that sets your online marketplace's distinct feel and looks, you may personalize it to fit your brand. From your Shopify admin, you can utilize the theme editor to alter your theme's content and settings. The theme editor features a theme preview and just a sidebar and menu that you can use to make any changes to the theme settings and add, remove, modify, and rearrange content.
For more reading on the topic of customizing your Shopify theme, consider the following article:
Creating your own theme
While there are numerous premium and free theme options available, there will be occasions when you require something more tailored to your company. Fortunately, you can build a Shopify theme from scratch or alter an existing theme to create one that matches your brand.
YouTube Video Title: How to create a Shopify Theme from scratch (best chance is now)
Assuming you're set on all the requirements, let's develop your customized Shopify theme. You will require specific crucial tools. These include Shopify Command Line Interface (or Theme Kit if you're customizing themes on pre-Store 2.0), Dawn, and GitHub integration for Shopify. 
Follow the steps below to create your own theme:
Installing Shopify CLI (Command Line Interface) on the PC to communicate with Shopify about the modifications you want to make to your custom theme
Design your Shopify store using Dawn as a guide to initialize and authorize your own Shopify theme successfully
Connect your GitHub account to the Shopify store to link the freshly developed theme
However, remember that the Shopify GitHub integration implies that any changes you make will be reflected in your theme. Don't proceed to the GitHub integration stage unless you've previewed and tested your custom theme. 
Can you sell a premium Shopify theme?
Shopify offers a few revenue options for developers. One such venue is that you can be a Shopify Partner if you are a theme designer. You can sell premium Shopify themes to businesses on the Shopify Theme Store and reach millions of merchants worldwide. For those that have developed themes for other platforms like WordPress or PrestaShop, this would be an easy transition.
First, you'll need to become familiar with Theme Store criteria. When you're ready to launch your theme, read about the theme approval process and how to post your theme to Shopify Theme Store.