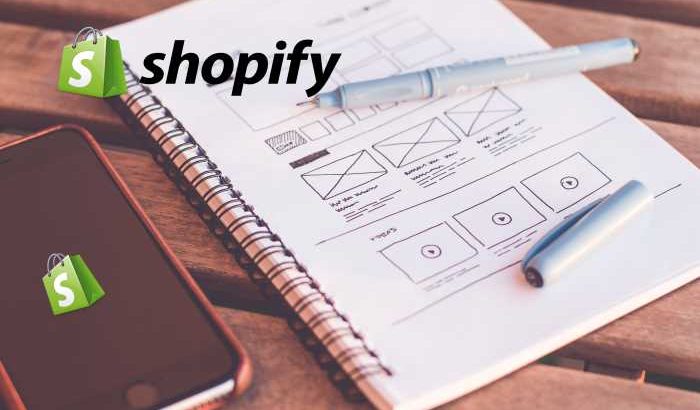 Are you interested in having your own Shopify store? If yes, let us tell you that executing your Shopify store's idea is impossible without Shopify Website Theme. However, there is no need to be disappointed or demotivated. This article will cover each aspect you should know about customizing Shopify Themes. There are way too many options that you can select from and many ways to design your Shopify Theme.
Table Of Contents
E-commerce is the new talk of the town, and since you are interested in running your hands down the same river, we have got you all sorted! In this article, you will read about the various options for Shopify Theme customization. So, let's read and learn about it all!
What is Theme, and How Does It Work?
Learning about the Shopify theme is crucial before we get to its intricacies. Each merchant present on the Shopify Store has to have a template. Every other month, gazillions of business owners who wish to have their Shopify store set up "download these themes".
It is mandatory to not lose your business' unique individual identity in the sea of all the other stores. Hence, it would help if you relied on Shopify theme customization that lets you make your distinctive mark on the shopper. It isn't painstaking to have your Shopify Theme customization.
As soon as you open Shopify, you will notice the Theme Settings option. This lets you make changes to your Shopify store as per your preferences. The options include changing your store's typography and colors, check-out setting, and the social media links you add to them. By using these options, you will be able to change your online store's Theme, and you will be able to customize it just the way you like.
Working with the Theme Liquid Template
The number of templates available on Shopify is too many; however, we can't ace knowing about Templates without learning Template Language. i.e., Liquid. Shopify has been using Liquid since it started to function, and numerous other hosted applications use it too.
The basic explanation that justifies the cruciality of Liquid is that it curtails the distance that lies between the HTML file and your Shopify store. It happens to allow you to access design options that are present in different Shopify Stores. It doesn't matter if you are not adept in a programming language, as Liquid has sorted it all for you.
Importantly, it lets you access all the data that wouldn't have been accessible to you otherwise. Thanks to Liquid, you can explain to the Shopify platform how to display your content in your Shopify theme. More importantly, how can we ever devalue that Liquid has simplified setting up the Shopify store for us?
Without having to lean on the backend, you get to design your store and set its pleasant aesthetics yourself. Liquid has nothing to do with store content and can be used for multiple stores.
Reasons to Edit the Theme, e.g., Bing UET Tag
You will undoubtedly fail if you vouch to count the reasons for editing your Shopify templates, as they are too many. However, we will be focusing on using the BING UET Tag. The value this feature adds to your Shopify store is undeniable.
The first thing you have in mind while setting up a Shopify store is to bring in more consumers. Besides the usefulness and quality of your goods, what makes the consumers buy from you is how you have marketed.
So, you can successfully execute to market your store by using BING UET Tag. It lets you run your Ads on Bing Search Engine, which happens to gauge more potential consumers. With this feature, you will learn when the customer goes, when he gets allured by your Ad, and checks your Shopify store.
Layouts
Layouts allow you to store this data in a single Liquid file when you duplicate information across different page kinds. You can put the information you want in the <head> element and headers and footers in the layouts.
It is up to you to change the design of the Theme. Liquid layout. You can use a predefined liquid layout or make your own with numerous unique layout files. No matter what template you are using, you can choose which layout to use or even disable the use of a layout altogether.
Popular Free Designs
Multiple free designs are available; however, multiple companies go for the popular ones. Let us introduce you to the few best ones so you don't lose sight when selecting them.
You can opt for the basic designs, including Refresh and Debut, or switch to the more aesthetic ones. Make sure your template selection gel with the consumers you are looking forward to getting.
Purchasing Templates
Purchasing your Template on Shopify is no hassle, and you can switch to the paid ones if any free one hasn't clicked. All you have to do is visit the Theme store on Shopify and select a theme.
If you wish to try the Theme before purchasing it, you can do so. Once you have decided about the Theme, go to the Settings option in your Shopify Admin. Then, go to Apps and sales channels. You will find the "Theme library" in the Theme section; it is from where you can finally buy the Theme you have been looking forward to having.
Custom Development
Shopify has got it all sorted in terms of its design. You could customize and develop a theme if none of the present themes enticed you, and it would help if you were disappointed too soon as the option of custom development is open for you.
The first thing you will have to do is install Shopify CLI. Then, download the theme code, after which you will be able to make your customization and preview the changes.
If you are looking for a Shopify custom development team, consider the BeProSoftware.com team. This Canadian based team can help with you all aspects including the setup and marketing of your Shoify website
Wrapping it up!
We believe in covering many crucial aspects of Shopify Theme customization for you. You will be unable to set up your Shopify store without Theme customization. Setting up a theme is a simplified task, and there is no hassle. All you need to do is stick with us as we provide you with the knowledge of these features, and your customized Shopify store will be good to go.