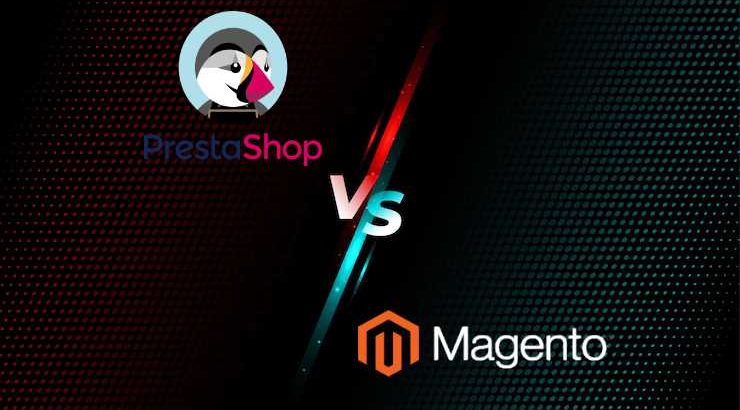 >When it comes to eCommerce platforms, there are plenty of names that carry some weight. Magento and PrestaShop are two of the most popular platforms allowing you to sell your products online. Deciding which platform is ideal for starting your online store could be challenging unless you're familiar with how both platforms work.
Table Of Contents
Why would I use platforms like these? 
PrestaShop and Magento share several similarities enabling you to sell products online. Both platforms are open-source and they boast of highly-active communities. Each command a very similar market share. Both platforms are self-hosted. This implies that you can download their software and set it up on any server you want while working on your store. 
The main difference between PrestaShop is that it is easier to use and is well suited for small to medium-sized eCommerce stores whereas Magento is ideal for large-scale eCommerce websites that manage a ton of resources. 
What is Magento 2? 
Magento 2 is an open-source e-commerce platform, also known as Magento Community Edition was developed by Yoav Kutner and Roy Rubin under Varien Inc. The software was first released on March 31st 2007.
Since 2018, Magento is owned by Adobe and is offered in both paid and free forms. The open-source product remains active and free to download because of an agreement between Adobe and the Magento community, to create the Magento Association. You can also consider the paid version called Adobe Ecommerce which runs on Magento. Free or paid, the Magento platform is a powerful software for online business and is currently one of the largest platforms powering e-commerce sites worldwide. It is very simple, versatile, and quick to use.
Magento is the most used Content Management System for creating online stores around the world owing to its scalable and powerful architecture. It is compatible with the latest technologies such as PHP 8 which implies faster load times in comparison to its predecessor. Magento 2 allows users to perform updates to the e-commerce site automatically. 
Magento 2 offers rich features and an extensible codebase. Owing to these rich features, various organizations with small and large operations all around the world are relying on the software for a wide variety of projects. Currently, 726,046 websites in the world are powered by Magento.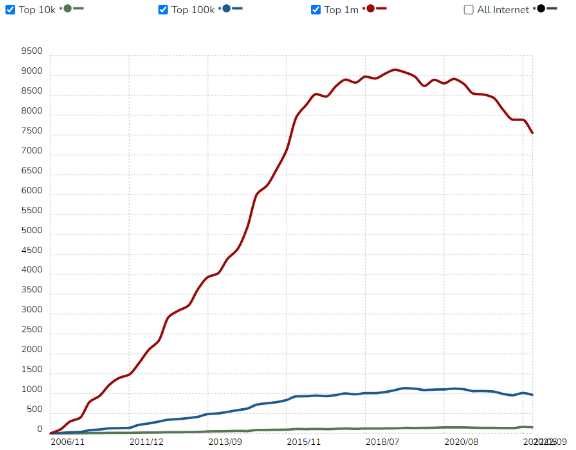 Magento Usage Statistics: https://trends.builtwith.com/shop/Magento 
Key Features
Easy-to-use and beginner-friendly platform

Offers both basic and advanced features such as integration with Amazon, eBay, and other popular platforms 

Magento 2 can handle up to 100,000 – 200,000 products and up to 500,000 with proper optimization 

Ideal for setting up large stores  

PHP standards compliance 
What is PrestaShop 8? 
PrestaShop 8 is an eCommerce platform written in PHP just like Magento Open Source. This platform has been chosen by over 300,000+ online shops across the globe and is available in over 60 different languages. The tool provides a plethora of user-friendly features. The basic layout is available for free but you need to pay if you want to benefit from utilizing the most advanced features. 
The primary customers relying on the platform are small and medium-sized businesses that are keen on establishing their online presence. PrestaShop offers you a scalable and flexible eCommerce platform for launching an online business that is 100% owned and designed by you. Currently, there are about 717, 479 websites in the world that are powered by PrestaShop.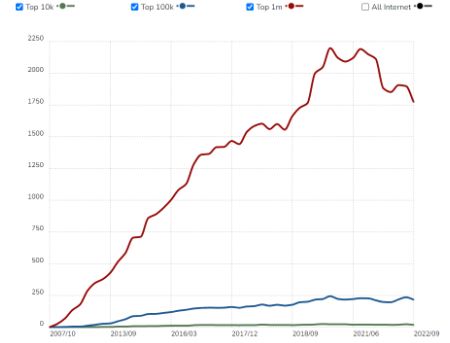 Presto Usage Statistics: https://trends.builtwith.com/shop/PrestaShop   
Key Features
A more user-friendly platform that can be managed without any programming knowledge 

It comes with basic functions that can be extended with plugins and modules 

Is more suitable for small and medium-sized stores that can showcase up to 100,000 products in the catalog 

Is a more flexible and scalable eCommerce platform      
Are any skills are required? 
The tough part about using Magento comes from having to deal with manual installation and customization procedure that requires coding skills. For instance, you will have to deal with steps such as transferring files via FTP and running several commands when you are using Magento. These tasks can be complicated for amateur users to handle. 
If you are a non-technical user, then you can save time by taking dedicated support from Magento Web Developers to set up your site. Once the site is up and running, the daily operations are a lot simpler as the developers have made substantial improvements to the backend interface. The backend admin of this platform is much more user-friendly and intuitive. 
Compared with Magento, PrestaShop would be a lot easier to manage if you don't have the technical knowledge and understanding. The customization features on the site are less complex as the platform has simplified the daily management to help the admins focus on important issues. Also consider that Magento has the support of Adobe behind of it, offering easier implementations like like cloud-based Adobe Commerce 
Pricing comparison 
Magento offers a free edition referred to as Magento Open Source or Magento Community Edition. you can easily download the program code without paying any charges and customize it as per your business needs. However, you need to note that you need to still pay for web hosting. An annual fee applies to the paid plans that escalate with the annual revenue of the business. With Magento Commerce, the pricing starts from $22,000 if your revenue does not exceed $1 million. Likewise, Magento Commerce Cloud costs you about $40,000 as per the applicable range of revenue.  
PrestaShop is free to download but users have to pay for the web hosting if they go for a one-click hosted solution and usually need additional modules. The template is responsive allowing you to build a functional website. The platform comprises two editions: A downloadable platform & a cloud-based eCommerce system. 
Available themes and design options
Both PrestaShop vs Magento themes are modern, professional, and elegant. As per the design, you don't have to worry about finding a theme matching your needs as both platforms have a massive number of themes. The PrestaShop team designs the templates by themselves. Users of the platform are encouraged to visit the marketplace for 2400+ free and paid templates that will give your store additional built-in features like a mega menu, font editor, and color switcher if you wish.    
With Magento, the difference comes from a vast supply of third-party providers. You can access tons of themes and easily find the perfect theme from popular providers such as Theme Forest. You can also build your theme if you have mastered your coding skills.   
Community and support 
The users receive varying degrees of support depending on the version of Magento they are using. Magento community users can only seek help through communities and official documentation. Some of the popular sources for seeking support are Magento DevDocs, Magento Forums, Magento Help Center, or partner blogs such as BSS Commerce Confluence Blog. Magento Enterprise users have access to full-fledged support from the official support team they are connected through live support or via email.  
PrestaShop support services are available on payment. For instance, the PrestaShop Support Plan entitles you to expert consultation and speedy support services but you need to pay some amount for accessing it. The price varies from 249€ to 1399€ depending on the support level you seek. 
Conclusion 
It is not easy to conclude whether Magento 2 or PrestaShop 8 outperforms the other. Both platforms come with their own set of advantages and disadvantages. The decision depends on your priorities and the scale of your business. Despite being an open-source platform, PrestaShop is easy to use and manage even if you don't have basic coding skills. It covers all basic features and thousands of add-ons that fulfill your criteria. 
It is easy to customize PrestaShop owing to its open-source nature. It is for these reasons, PrestaShop is considered ideal for SMEs or beginners that aim towards achieving cost-efficiency in every aspect of their business. Magento performs excellently when it comes to large-scale units. Several top-notch brands prefer Magento 2 while small firms go for the free edition. Magento Commerce is a perfect solution for large-scale businesses.