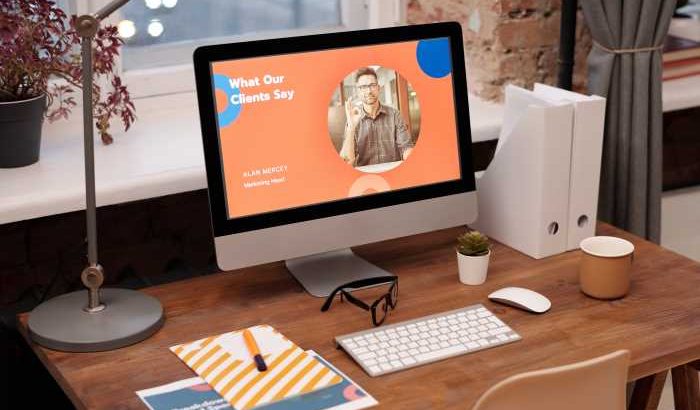 E-commerce websites differ from regular websites. With a focus on sales rather than just customer information or experience, e-commerce website developers adopt several web design strategies meant to guarantee optimal conversions and contribute to higher sales.
The sole objective of an e-commerce website is to earn consistent sales conversions. While the website is designed and developed with other capabilities, all of this supports the primary goal: to sell products and services.
This difference in objectives makes e-commerce websites choosy on what elements appear above the fold. Most of these websites emphasize what's on offer, have a clear value proposition, and use a prominent brand logo. They use simple, intuitive navigation and compelling imagery to reinforce the benefits of buying from them.
Table Of Contents
1. Adaptive Website Layout
2. Convey Need for Urgency
3. Efficient Checkout Process
4. User Experience
In Conclusion
Which website features ensure optimal sales conversions for top e-commerce websites?
E-Commerce Design For Optimal Conversions
1. Adaptive Website Layout
E-commerce website designs vary by focus. Net Solutions, a leading web, and software design-build company, found that B2B website designs are adapted to optimize selling to other companies. In contrast, B2C website designs are aggressive in convincing consumers.
There are notable e-commerce website feature similarities across these divides. For instance, B2B and B2C brands must decide on custom design or paid website themes, but B2C brands are more likely to use paid themes or e-commerce platforms like Shopify. 
A good e-commerce website design must have simple navigation options, including clear homepage menus. An e-commerce website must also be readily responsive, allowing users to enjoy undiminished experiences on computers and mobile devices. According to Statista, mobile traffic accounts for about half of global e-commerce traffic, making mobile-ready e-commerce designs necessary.
Unlike regular websites, e-commerce stores require a robust visual representation across the brand logo, product photos, and marketing collateral, such as popups. You'll also need detailed product descriptions. A Nielsen Norman Group study found that 20% of unsuccessful online purchases were down to a lack of relevant information in product descriptions.
2. Convey Need for Urgency
An e-commerce website must convey a sense of urgency to potential customers. By creating this sense of urgency, online sellers can fasten the purchasing process of individual shoppers, increase the chances of impulse buying, and lower the likelihood of abandoned carts. 
Called the mere urgency effect, creating urgency and perceived scarcity psychologically drives customers to buy sooner to avoid missing out. A CXL study found that creating urgency around an e-commerce store can increase your conversation rates by more than 330%.
The psychological impact of scarcity and urgency on e-commerce sales is astounding. For once, scarce items are perceived as more valuable, while creating urgency increases customer engagement and potential purchase of your products.
You can create urgency by using strategically-designed call to action (CTA) prompts. For example, changing your call to action from a "Shop Here" to a decisive "Shop Now" can jolt your visitors into taking action immediately, dramatically increasing your product page and checkout conversion rates.
3. Efficient Checkout Process
E-commerce companies exist in an exceedingly competitive ecosystem where participants regularly exploit the tiniest competitive advantages. That includes your checkout process.
Excellent e-commerce website designs offer customers a simple, one-click checkout process. Digital marketing strategy advisory Smart Insights found that about 87% of worldwide online shoppers abandon their shopping carts at the checkout point if the store's process is too long or complicated. 
While customers may linger around your online store choosing products to buy, the checkout process must be instantaneous. According to Payxpert, the e-commerce checkout process begins once a customer clicks "Buy Now" or the "Proceed to Payment" button from the "Shopping Cart" page.
So, how does using an efficient checkout process boost conversion?
Adopting a one-click checkout process increases sales conversions by 68.63%, the average card abandonment rate according to a MarTech Zone study of e-commerce consumer behavior. E-commerce shoppers can skip the "add to cart" step and check out directly from the product page, shortening the process by 90%.
Using Ajax page-load method on your checkout process, especially directly from the product page, makes it harder for customers to abandon their carts, increasing conversions. BSS Commerce, a full-service e-commerce solutions provider, found that using ajax page-load on checkout increases conversion by decreasing page loading time.
Provide different payment options. A Baymard Institute study found that 69.82% of online shoppers abandon their carts if the store does not support their preferred payment method. Providing several payment methods helps you convert these lost sales.
4. User Experience
According to Hubspot, a software products provider for marketing, sales, and customer service, an online store's usability, consistency, personalization, and feedback mechanism profoundly impact user experience. Therefore, your e-commerce design must consistently deliver a personalized shopping experience and create avenues for shoppers to share their views of the entire process.
A good customer experience drives e-commerce sales and profitability. The "State of Social Commerce 2022" report by customer Think found that 81% of customers referred by social channels complain of poor landing page experiences. 
To deliver the best customer experience, online sellers invest in systems to obtain critical insights into their customers and other non-buying customers. This relies on regular A/B testing of the website's features and tracking your store traffic closely. This must be in line with necessary privacy laws and can reveal the website features causing bottlenecks. It can also impact your marketing practices by giving details on how customers take up such incentives as offers, discounts, and rewards.
5. Website Security and Social Proof
Website security is pertinent for all online users. However, the matter is heightened on e-commerce websites, where customers leave critical personal identification and financial data. For this reason, running an unsecured e-commerce website is tantamount to business suicide.
Every online shopper wants to transact in a secure ecosystem and will get alarmed by a store without a valid SSL certificate. Approximately 67% of global online shoppers need a secure website to buy from you, regardless of other considerations. Installing the latest e-commerce security protocols reduces the propensity for scams and fraud, which Juniper Research predicts will cost online merchants about $206 billion between 2021 and 2025.
To avoid this, online stores should install the latest SSL certificates to encrypt user data. They should also use a robust data management capability with two-factor authentication, host the website on a reputable platform and perform regular SQL checks. The website should also support user reviews, which helps assure new shoppers of the quality of products and the payment process.
In Conclusion
There is a lot to consider when designing a high-conversion e-commerce website. Aspects like your messaging to ease of use, will make a major difference to your conversion rates.
This article is focused on e-commerce websites. Of course, we left out some aspects that you should implement in every website like WCAG 2 accessibility standards. An e-commerce website should include everything you would put into a normal website, in addition to the extra topics discussed in this article.
Let us know if we missed anything in this tutorial.