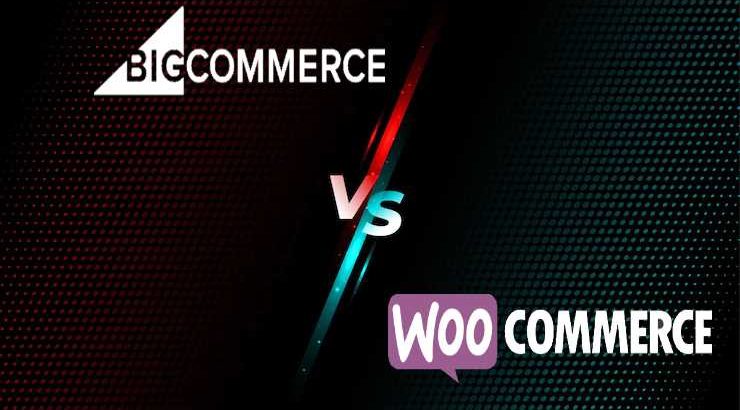 There are 9.1 million online stores worldwide, as of October 2022, with approximately 2.5 million of these located in the United States. However, research data shows that the most prominent e-commerce spenders are spread evenly across the globe. The United Kingdom (87%), Sweden (84%), as well as Germany, and the Netherlands (83% each), lead the world regarding what proportion of the general population buys online.
In terms of average buying power and the proliferation of online stores, however, Asian countries lead the way. China, Japan, Singapore, South Korea, and Hong Kong are excellent hubs for your e-commerce business. The United States, Canada, United Kingdom, Switzerland, and Germany complete the top 10 online markets worldwide.
Such market variability reinforces the need for a universal platform for running a profitable online store. WooCommerce and BigCommerce rank among the leading e-commerce platforms and control about 30% of the global e-commerce market. So in this article, we will compare them in this VS comparison
What's Involved In Creating An E-Commerce Website?
E-commerce is often praised for lowering entry barriers for small-scale traders, but this advantage directly contributes to the fierce competition in online commerce. For instance, selling online democratizes customer access, meaning one must be exceptional to reach their desired customer. The problem is that everyone operates in the same field, hence the cutthroat competition.
Online merchants leverage every aspect of their businesses to get a competitive edge. One such way involves using top e-commerce platforms that give stores massive capabilities. As a result, WooCommerce, deemed more affordable and accessible, controls the biggest market share. Elsewhere, Shopify continues to draw a sizable market, partly to its ability to automate core services and offerings needed to run a successful online store.
Ultimately, one must obtain a unique domain name to build an e-commerce website. You will also need an SSL certificate, e-commerce-grade hosting services, a store design, and other design collateral. A more pressing requirement is a reliable payment processing capability, while integration with other third-party tools extends your store's capability.
Many companies opt to hire a development team to take care of the technical aspects. WooCommerce experts like BeProSofftware.com can help you to achieve your goals.
What Is WooCommerce
WooCommerce is a customizable free, open-source e-commerce platform built on WordPress. Available to users as a plugin, WooCommerce lets users turn a regular WordPress website into a functional e-commerce store, complete with the various features and functions needed to run a successful online store.
Despite being free, WooCommerce gives users everything they need to launch their stores and sell online within minutes. The platform supports listing physical and digital products, secure payments processing, configurable shipping options, and more in one out-of-the-box solution. Through third-party integrations, online merchants can promote their stores, measure store analytics, support multiple languages, and manage customers and customer information right from their stores.
What Is BigCommerce
BigCommerce is a listed e-commerce platform software that provides users with hosted services to retailers looking to start and sell products and services online. BigCommerce allows users to create an online store alongside the services needed to operate it successfully.
This includes capabilities for search engine optimization, web hosting, marketing, inventory tracking, and store security, among others. According to the 2022 Forrester Commerce Solutions Report, BigCommerce is one of the leading headless e-commerce platforms rated exceptional for the total cost of ownership for medium-sized online merchants. BigCommerce is a premium platform, unlike WooCommerce, making it less preferred for small digital merchants.
Which Is More Popular?
WooCommerce is far more popular than BigCommerce, enjoying a 29% share of the global e-commerce market compared to the latter's 0.4%. BigCommerce has its merits over WooCommerce, such as making it easy for users to create and run successful online stores.
As the default e-commerce plugin for WordPress, the world's leading CMS engine powering 64.2% of the internet, WooCommerce is insanely popular among global online stores. Being an open-source offering, WooCommerce also allows users more room to customize their stores, while expert developers can create top e-commerce websites from scratch.
Which Is Easier To Use?
Both WooCommerce and BigCommerce are user-friendly. As leading e-commerce platforms, both invest heavily in delivering the best experience for online sellers. Still, they are different regarding being easy to use, beginner-friendly, or how well and fast the platform responds to user concerns.
Every prospective online seller chooses a platform that's easy to use without sacrificing essential store capabilities. An example is platforms that allow the seller to make quick changes to fix issues, allowing more time to grow your business. Ease of use is thus vital for merchants, especially those with limited tech skills.
When compared to each other, BigCommerce is a lot easier to use than WooCommerce, which is attributed to the fact that BigCommerce is a single all-in-one e-commerce platform solution. Unlike WooCommerce, BigCommerce users do not have to set up too much on their stores, meaning one can start selling at a moment's notice. The platform also does the heavy lifting of running an e-commerce store, freeing the merchant from routine, non-revenue activities. BigCommerce also works seamlessly with WordPress.
Which Is Easier To Set Up, Start, And Learn?
Notably, starting and maintaining a BigCommerce online store is more straightforward than WooCommerce. Being WordPress-compatible also means that the platform retains all the many benefits of working with WooCommerce.
Because the BigCommerce platform is fully hosted, they are not required to organize their website hosting and security or even find and install the necessary software. The platform handles all that. Instead, one only needs to sign up on the platform, select their plan, and start operationalizing their stores. Other essential services supported by the e-commerce platform include marketing, website maintenance, backups, and store SEO.
Conversely, WooCommerce store owners must go through the wringer to get started. While the process is easy, it could be a drag on non-tech users, waste one's precious time, and potentially result in a misconfigured online store.
WooCommerce is not a hosted platform, meaning the wannabe online merchant must install the eCommerce WordPress plugin and configure it to work as required. You'll also need to buy a unique domain name, configure the hosting account, and set up your professional email addresses. For instance, online merchants who use a WooCommerce hosting provider must install them manually since hosting companies do not automatically include the services.
What Are The Costs Involved?
WooCommerce is the cheaper alternative. As a free, open-source e-commerce platform, users only need to install the WooCommerce WordPress plugin for free, configure it, and start selling online. The costs involved are varied but minimal.
For a start, the online seller must buy a domain name for their store, which costs between $5 to $18.50 per year. Your website hosting service costs range from $30 to $300 per year, while an SSL Certificate costs between $8.95 and $59.99 per year. These are mandatory costs, but one may spend more to buy essential WordPress plugins that extend the store's performance. The advantage, however, is that these additional costs can come in later.
By contrast, BigCommerce includes three defined pricing plans. The basic "Standard" plan costs $29.95 per month, the medium "Plus" plan costs $79.95 per month, and the premium "Pro" plan costs $299.95 per month. These costs are very limiting when billed annually, locking out most of the small traders that frequent WooCommerce.
Further, you must buy a domain name separately, adding another annual cost item to your bill. At the same time, BigCommerce limits how much sales revenue each plan supports, determined on a trailing 12-month basis. Such limitations are not included on the WooCommerce e-commerce platform.
Final Thoughts
There is a lot to consider when selecting an e-commerce platform. Some prefer hosted solutions like Bigcommerce while others you can install like WooCommerce. When considering these options, also consider how much technical support you have to achieve your goals. Custom designs and features always take more time than the cookie cutter approach, it could also provide more benefits.