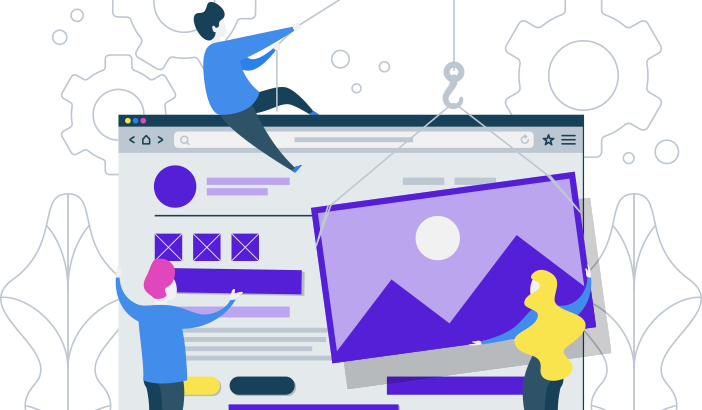 There are several page builders available for WordPress today. What started with a product, known as Visual Composer, has now extended to a crowded market.
In this article, we will talk about the most popular and best-functioning page builders available for WordPress.
What Is a Page Builder
Page builders are plugins that provide a simplified interface for creating content in WordPress. They offer various layout and design options for the content. The specific features that are offered differ between solutions; however, they all work on the principle of blocks of content. The blocks can be manipulated independently as well as the content within them
Here is the list of page builder plugins we will be reviewing in this article:
Gutenberg
This is by far the most popular page builder for WordPress because since version 5.0, it is the default interface for WordPress. For those new to WordPress, this may seem like a silly thing to mention or review. However, for those who have been using WordPress for the past decade, this is huge recent news. In fact, the link above goes to the gutenberg plugin, which remains available for everyone to test before upgrading to WordPress 5.0+
In the past, theme makers and developers have been packaging page builders into their solutions to keep customers happy. Many solutions like godaddy offer complete website building solutions. WordPress had to up their game and hence we have gutenberg. It is the interface we used to write this article and is the page builder we recommend to all customers
WP Bakery
Arguably, this is the most popular page builder solution available. Originally known as visual composer, this product has been re-branded to be named WP Bakery. So when searching for this solution, look for the new name. Costs range from $45/yr to $245/yr depending on what you are using it for
In a recent reddit live panel, the owner of this plugin attributed its popularity to the partnerships with theme makers. They purchased a license for the benefit of distributing the page builder as part of their theme. This often masked the simplicity of the underlying theme, catapulting many themes into high sales.
Elementor
Arguably the best page builder available, this plugin is favored by developers. Its underlying coding, layout, and features have been described as the leading example of how page builders should work on WordPress.
This product is primarily monetized via its pro, business, and enterprise versions which offer more widgets and features. The differences between the 3 levels are the amount of website licenses. Cost start at $49/yr
Divi Builder
This drag and drop page builder uses 46 content blocks (they call modules) which you can use to customize the design. Home pages, Landing pages, and other pre-made templates are available. They profess that no coding is ever needed
Their business model is to charge $89 for access to their product. The perk being you get access to their entire portfolio of themes and plugins. At the time of writing this article, they have 88 themes which we think is impressive. The smart play here is that there is a money back guarantee which we continue to highlight for our readers.
Conclusion
The competition is building for WordPress page builders. Who knows what will happen to the competition now that WordPress has packaged Gutenberg as part of the CMS platform. As of right now, the competition are publicizing their excitement for the future. At the same time, Gutenberg has laid our a development road map to rival them all. Stay tuned for updates.